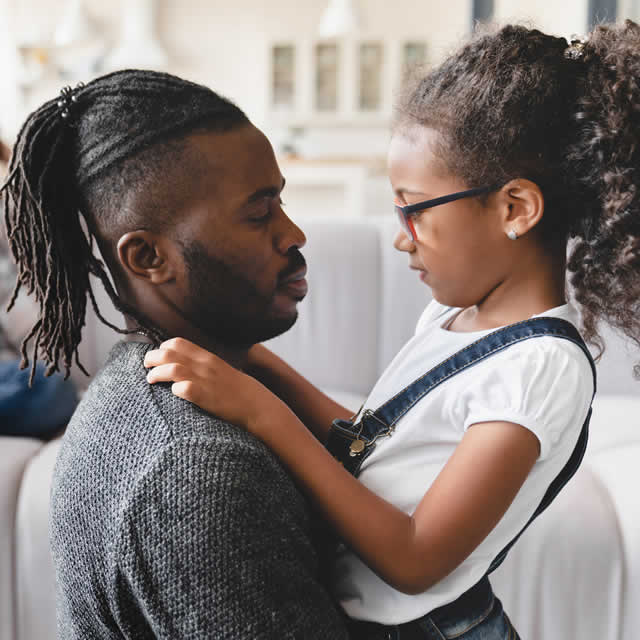 Dallas-Fort Worth
Child Custody Lawyers
SERVING PARENTS IN ARLINGTON, PLANO & IRVING, AND TARRANT COUNTY
Child custody is often one of the most difficult and contentious issues in divorce, post-divorce situations, and between unmarried biological parents. Parents who have emotional and other issues with one another can frequently disagree on who should have primary legal and/or physical custody of their child(ren).
Lapses on the part of a parent in adhering to already established court-issued arrangements, whether intentional or unintentional, can also lead to the necessity for courtroom hearings. Because a child custody case may have any number of outcomes, working with an experienced child custody and child support attorney is essential for each parent.
With decades of combined experience in the practice of divorce and family law in the Fort Worth and Dallas area, the legal team of Marx, Altman, & Johnson offers you the respect, support, and understanding required in this difficult area of law. We will use our vast experience battling for your parental rights.
Request a free initial consultation with a Dallas-Fort Worth child custody attorney at our firm by connecting with us online or at 817-926-6211.
Defining "Custody"
Under Texas Law
During a divorce or child custody battle, it is the court's responsibility to determine the child's "best interests" yet this concept is not particularly clear within Texas law. The courts must interpret the law as best they can under the circumstances of each case.
One of the vital facts to remember about Texas child custody cases is that there is no preference given to one parent or the other because of gender. Under the law, gender will not be a consideration as part of the custody determination.
As opposed to being labeled "custodians" of their children, Texas law refers to custody as conservatorship. Generally, Texas courts appoint parents as "Joint Managing Conservators" unless a good reason exists to avoid this.
Even if the parties are appointed Joint Managing Conservators, the child in the custody case will generally have a permanent residence with one parent while the other parent will be granted a certain number of days for visitation.
Joint managing conservatorship means the parents have equal rights and duties to the child based on the idea that it is better for children to maintain a close and continuing relationship with both parents. If the court determines that the parents should not be appointed joint managing conservators, it will appoint one parent "Sole Managing Conservator."
However, many Texas courts are using a model with more equal time allotted between the parents. Any of the dedicated attorneys at Marx, Altman & Johnson can answer any of your questions about the various custody options.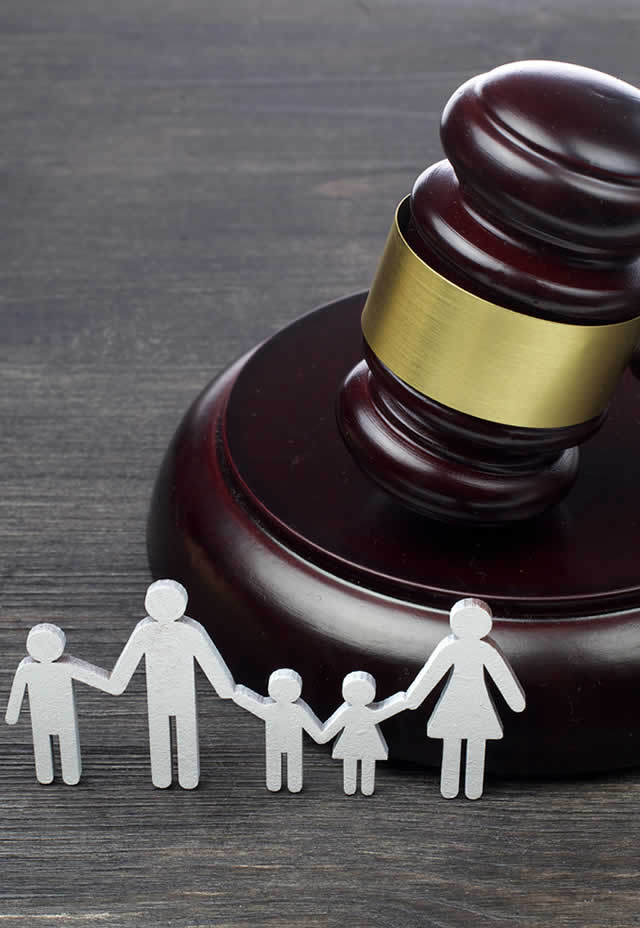 Child Custody Cases
Are Lawsuits
An essential facet of divorce law that every parent must remember is that a custody proceeding is a lawsuit. Even if the parents of a child have worked on an agreement for custody and visitation, figuring out which parent gets custody under the law requires the filing of a divorce petition. A parent may also file a Suit Affecting Parent-Child Relationship (SAPCR).
THIS IS A SUIT THAT REQUESTS JUDGES TO MAKE DECISIONS ABOUT:
A child custody lawsuit is not unlike a lawsuit filed in a civil court where one party sues the other for a reason named in the lawsuit. In the case of child custody, one parent sues the other to be named the primary custodial parent of the child.
Working with an experienced child custody law firm is extraordinarily important, even if you believe your divorce is amicable or uncontested. It is even more important if you are dealing with a contested divorce.
What Are the Factors That Influence Child Custody Cases?
Texas courts use a Texas divorce case, Holley vs. Adams, for a list of the pertinent factors to determine the "best interests" of a child.
SOME OF THOSE FACTORS INCLUDE:
These are not the only factors the court will use to determine child custody cases. It is important to speak with a custody lawyer who has firsthand experience handling child custody cases in the courtroom. With the experience of thousands of family law cases, you can feel confident working with the lawyers of Marx, Altman & Johnson.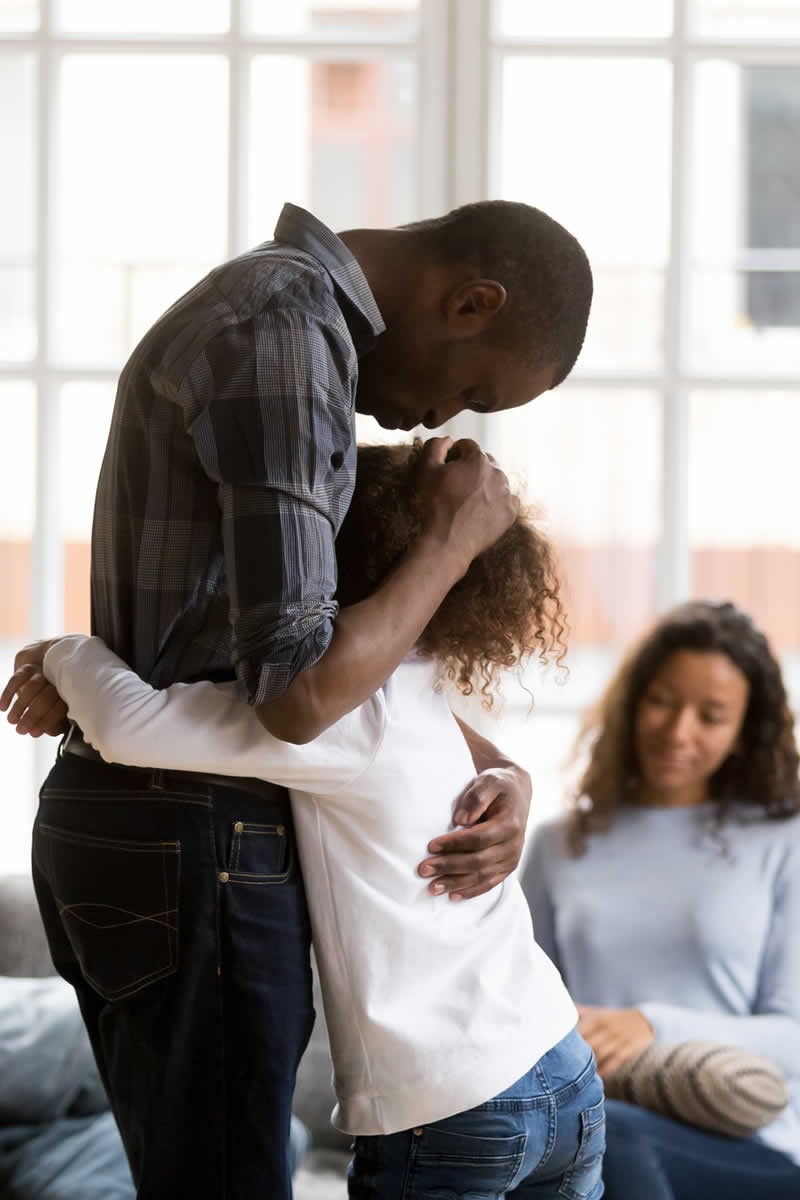 You Can Rely on a Dallas-Fort Worth Child
Custody Attorney at Our Firm
As with any professionals, it is essential to work with a legal team with experience in the exact area of your case. It is vital to work with a Fort Worth family law attorney who knows how to navigate divorce law, child custody, and child support in Fort Worth and Dallas.
Contact Marx, Altman & Johnson online or at 817-926-6211 with your questions, concerns, or issues regarding child support, child custody, visitation, and all other family law issues in Tarrant County and surrounding areas.
Why Hire Marx, Altman & Johnson For Your Divorce?
By offering an affordable option to spouses looking for a fast divorce, we're able to assist more families effectively.

Named "Rising Star Attorney"*
in Super Lawyers of Texas monthly

Affordable
Flat Fees

Payment Plans
Available

Free
Consultations

Over 30 Years
Practicing
Family Law Exclusively

Over 10,000 Cases
Resolved
WORK WITH OUR AFFORDABLE & HIGHLY EXPERIENCED TEAM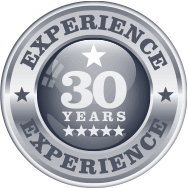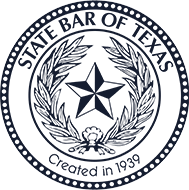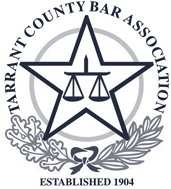 Learn More About
Marx, Altman And Johnson